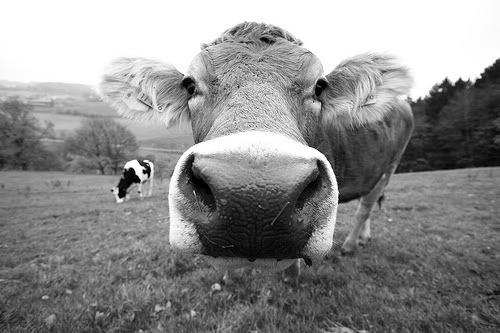 Dear Diary,
I wanted to record my conversation with Gremlin about how babies are born. I'm afraid I won't remember if I don't write it down. Geez O'Pete! I'm 37 not 73, yet I've already forgotten some of the details!
Somehow the conversation started with OldMan, then he asked me if I wanted him to explain it to Gremlin. OH dear Lord, a 9 year old to a 5 year old….NOOOOOOOO!
I asked Gremlin, "Do you know how the babies come out?" and he actually started off pretty good.
"I think a doctor cuts open the belly and pulls the baby out, then he'll have to sew the mom up so her guts don't spill out."
"That's pretty good, Gremlin. That's one way, but do you know the normal way?"
"Uhm…the doctor pulls a long glove on…all the way up to his armpit, reaches into the mom's bo-bo, pushes the poop out of the way, then gently pulls the legs out."
…ahem…
"Gremlin. We're not cows!"
I think the poor kid got confused with a bad Dirty Jobs episode!
I ended up telling him that mom's push the baby out of their pee-pee.
Gremlin's eyes got HUGE and he said, "No way! That is too small!"
"Yes, but God made our bodies to be able to stretch."
He shuddered and as he walked away he muttered, "I don't want to hear about it."
I giggled and giggled over that one. The best part is when he came back a little later and said, "I'm sorry I hurt you coming out, Mom."
YES! The boy gets it!
Love him…..
Photo courtesy of mnmlbeats